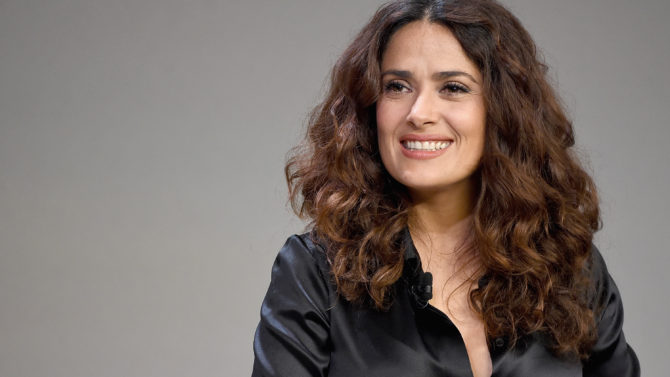 Salma Hayek presume sus atributos físicos en el nuevo avance de Some Kind of Beautiful. La actriz aparece como Dios la trajo al mundo en este nuevo clip donde trata de evadir a su hermana, quien está embarazada del hombre con el cual la mexicana pasó la noche. El tiempo apremia en esta secuencia y la intérprete no puede vestirse, así que tiene que salir corriendo desnuda para meterse en la piscina y evitar que su familiar descubra sus andanzas.
Aquí tienes la escena completa:
Hayek protagoniza esta historia junto a Pierce Brosnan y Jessica Alba. Brosnan interpreta a Richard, un mujeriego que abandona a su novia Kate (Alba) al enterarse que está encinta. Es acá cuando Olivia (Hayek) -hermana de Kate- entra en la vida de este hombre. Some Kind of Beautiful se estrena en cines el 21 de agosto.
Recientemente la actriz estrenó su película animada Kahlil Gibran's The Prophet. La veracruzana le dijo a Variety Latino en exclusiva que este filme es muy importante para ella: "Es el resumen de muchas cosas que me preocupan, que me causan esperanza. Yo quería hacer una película que tocara el alma y nos conectara con nuestra parte humana. Nos estamos deshumanizando", señaló. Entra aquí para que no te pierdas la entrevista completa.