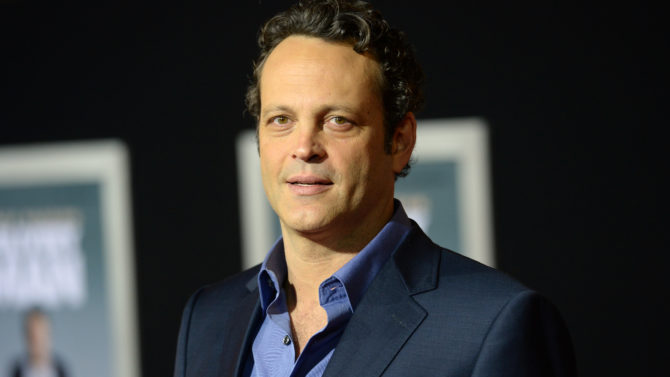 Colin Farrell no es el único que está en platicas para unirse al elenco de "True Detective", ahora se rumora sobre una posible participación de Vince Vaughn.
A semanas de empezar el rodaje de la nueva temporada de esta exitosa serie, fuentes cercanas confirman a Variety que Vaughn se postula como candidato para formar parte de la serie.
VER TAMBIÉN: Colin Farrell podría unirse a "True Detective"
No se saben detalles exactos sobre el personaje de Vince pero se dice que no sería uno de los detectives protagónicos ya que una mujer hará el tercer papel de detective protagónico.
Otros actores que podrían integrarse a la serie de HBO son Taylor Kitsch de "Friday Night Lights" y Elisabeth Moss de "Mad Men".
VER TAMBIÉN: "True Detective" tendrá nuevo elenco
A parte de nuevos personajes, el mismo programa tendrá varios cambios.
De acuerdo al creador del programa Nic Pizzolatto, "el formato de la segunda temporada será totalmente distinto y será sobre mujeres fuertes, hombres malos y la historia secreta del sistema de transporte de los Estados Unidos," declaró en una entrevista de radio con "To the Best of Our Knowledge".
Estaremos pendientes a cualquier actualización en contrataciones del nuevo elenco.