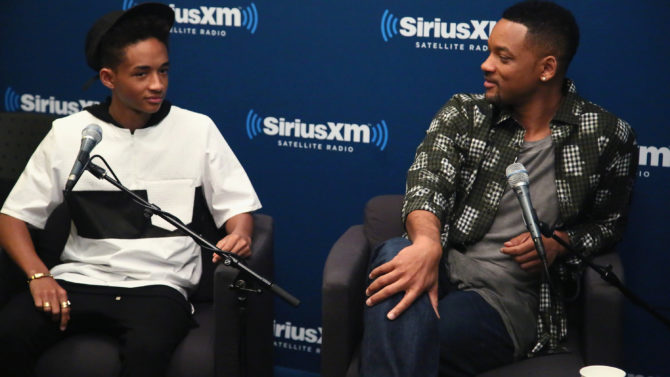 Mientras que en los Oscars se celebra lo mejor del cine, los Premios Razzie reconocen lo peor de Hollywood. Nadie se salva de las críticas de los Razzies.
Las gran triunfadores (o perdedores) de la noche de 1ero de marzo fueron Will y Jaden Smith, quienes se llevaron tres Razzies por su película sci-fi "After Earth."
Jaden Smith ganó el premio a Peor Actor y su papá se llevó el premio a Peor Actor de Reparto. Ambos se llevaron el premio a "Peor Duo en la Pantalla." ¡Ouch!
Uno de los que ya nos acostumbramos ver llevarse varios Razzies es Adam Sandler, pero este año no se llevó ninguno a pesar de haber estado nominado en siete categorías.
"The Lone Ranger," película que protagonizó Johnny Depp, fue nombrada Peor Re-make o Secuela del año.
Estos se llevaron acabo un día antes de los Oscars, "Movie 43" ganó peor película. El reparto de esa película incluyó a Richard Gere, Emma Stone, Hugh Jackman y Kate Winslet. También se llevó el premio a peor dirección y guión.
El actor Tyler Perry fue nombrado peor actriz por su personaje en "A Madea Christimas" y Kim Kardashian se llevó el premio de Peor Actriz de Reparto por "Temptation: Confessions of a Marriage Counselor."
Otro actor nominado fue Johnny Depp por "The Lone Ranger," Ashton Kutcher por su personaje de Steve Jobs en "Jobs" y Sylvester Stallone por "Bullet to the Head."
Halle Berry se fue sin premio aunque estuvo nominada por "The Call" y "Movie 43."
Los Razzies fueron creados en 1980 como antídoto a la celebración de los Premios Oscar.