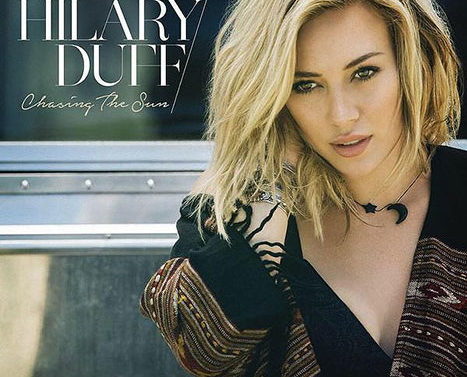 ¡Después de siete años, Hilary Duff regresa al mundo de la música!
En menos de una semana la cantante/actriz lanzará su primer sencillo, "Chasing the Sun."
¡Qué emoción!
Recientemente firmó con la disquera RCA y el miércoles, 23 de julio, anunciaron la noticia de que Duff lanzará su nuevo disco en los próximos meses.
Su tema saldrá a la venta el 29 de julio y para promover su regreso Duff, 26 años, cantará el martes, 24 de julio en el club Marquee en Nueva York.
"Tomé un descanso de la música por un tiempo, pero me dio el poder para elegir cuidadosamente mis próximos pasos y estoy muy orgullosa del álbum que hice," Hilary comentó en un comunicado. "'Chasing the Sun' es una canción divertida que espero que le ayude a la gente sentirse un poco más despreocupada."
Escucha el sneak-peek que nos dio en su Instagram.
¡No podemos esperar escucharla!
VER TAMBIÉN: Pharrell estrena video musical 'Come Get It Bae' con Miley (VIDEO)
Duff se convirtió en la "It-girl" del momento cuando protagonizó "Lizzie McGuire" en 2001 hasta 2004. Durante su éxito con la serie de Disney hizo su debut como cantante con canciones como "So Yesterday" y "Come Clean" de su álbum "Metamorphosis."
Continuó cantando y hice dos álbumes más mientras seguía actuando.
Ahora, Duff es mamá de un niño, Luca, de 2 años y está muy emocionada para darnos su nueva música.
"He trabajado muy duro y el disco es una gran representación de las experiencias que he tenido en mi vida y donde quiero ir de aquí," expresó Duff.
Esperemos que su regresó sea todo un éxito.
"Chasing the Sun" lanzará el 29 de julio.