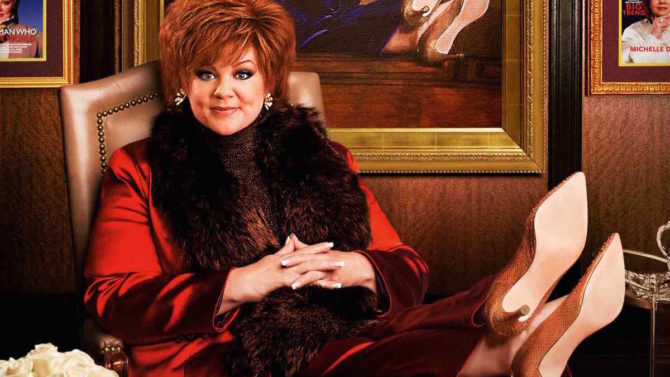 Universal compartió el primer tráiler de The Boss con Melissa McCarthy. En esta oportunidad la comediante interpreta a una de las mujeres más millonarias del mundo y la peor jefa del universo. El adelanto se estrenó este jueves 19 de noviembre durante Jimmy Kimmel Live!
McCarthy demuestra una vez más sus dotes para la comedia encarnando a Michelle Darnell, una magnate que es encarcelada por tráfico de información confidencial. Seis meses más tarde Michelle sale de prisión y se ve obligada a vivir con una ex empleada (Kristen Bell) a quien siempre torturaba. El tiempo pasa y Michelle se hace amiga de la pequeña hija del personaje de Bell, quien es una Girl Scout. Inspirada por esta nueva amistad es que la protagonista decide empezar un imperio de brownies.
McCarthy escribió el guión junto a su esposo Ben Falcone y con Steve Mallory. Falcone, quien dirigió a McCarthy en la comedia Tammy, también estará detrás del lente en esta cinta.
El elenco lo completan Peter Dinklage, Kathy Bates y Kristen Schaal.
The Boss llegará a cines el 8 de abril de 2016.