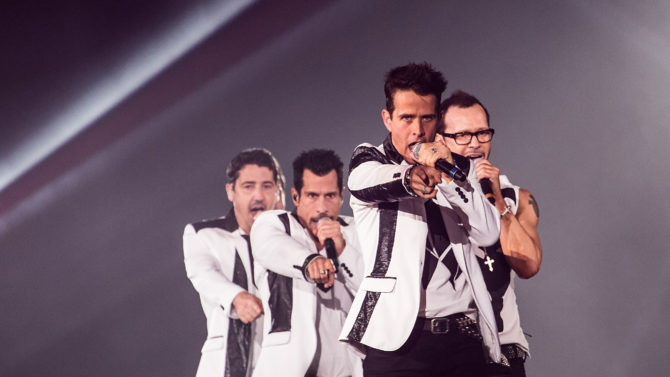 Por primera vez los New Kids on the Block serán parte de un reality show que nos dará acceso tras bastidores y la oportunidad de conocer al grupo aún más.
Ayer TV Guide anunció que la cadena ha ordenado ocho episodios de "Rock this Boat: New Kids on the Block" que sigue las aventuras del grupo en un crucero.
Pero lo mejor de todo es que fans tendrán la oportunidad de ser parte del programa y el proceso de selección será compartido en un especial que precederá el estreno de la serie.
VER TAMBIÉN: Documental de Jared Leto llega a VH1
Así que prepárense para gozar de los hermanos Jordan y Jonathan Knight, Joey McIntyre, Donnie Wahlberg y Danny Wood.
Aún no hay fecha de estreno para el show pero asegúrense de no perderse el único concierto del grupo este año.
Hace unos meses el grupo confirmó que celebrarán sus 30 años juntos con cuatro conciertos en julio en Las Vegas. Así que aprovechen porque el grupo no tiene planes de tener otro espectáculo en los Estados Unidos este año.
¿Qué les parece el nuevo show?