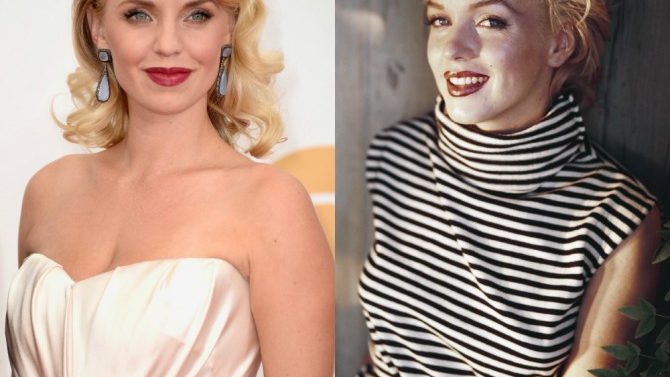 La cadena Lifetime está lista para llevar la vida de Marilyn Monroe a la pantalla chica.
Se confirmó que la actriz Kelli Garner tendrá el rol de su vida cuando protagonice la serie basada en la vida de la coqueta de los '50, "Marilyn."
El especial de Lifetime será una mini-serie de 4 horas y también contará con la actuación de Susan Sarandon quien hará el papel de la madre enferma de Monroe, Gladys Baker.
"Marilyn" está basada en el bestseller "The Secret Life of Marilyn Monroe" escrito por J. Randy Taraborrelli y nos contará la historia de la primera vez que la famosa logró esconderse de un mundo muy invasivo.
Según el comunicado, la serie nos llevará al momento de su vida cuando tenía todo el éxito del mundo pero luchaba contra su madre, "una mujer atribulada quien ama, odia y trata de desesperadamente salvar."
"Marilyn es la personificación del sexo, cuyo primer matrimonio irónicamente se derrumba debido a su fragilidad y vemos que es una artista frágil que busca la aprobación y protección de los hombres," agrega la descripción de la serie. "Después de su tumultuoso matrimonio con Joe DiMaggio y Arthur Miller se da cuenta de que tiene la fuerza para ser una mujer fuerte. Ella se convierte en la cara y la voz de una era, sin embargo todo lo que quiere ser es la madre e hija de alguien."
En varias ocasiones hemos visto a la famosa ser interpretada en la pantalla grande y chica en películas como Michelle Williams en "My Week With Marilyn", Susan Griffiths en "Marilyn and Me," y Catherine Hicks en "Marilyn: The Untold Story" entre muchas más.
"Marilyn" nos mostrará otro lado de la actriz que nunca hemos visto graciosas al guionista de "The Kennedys'," Stephen Kronish y la ayuda de Laurie Collyer como directora.
"Marilyn" se espera que se estrene en Lifetime en 2015.