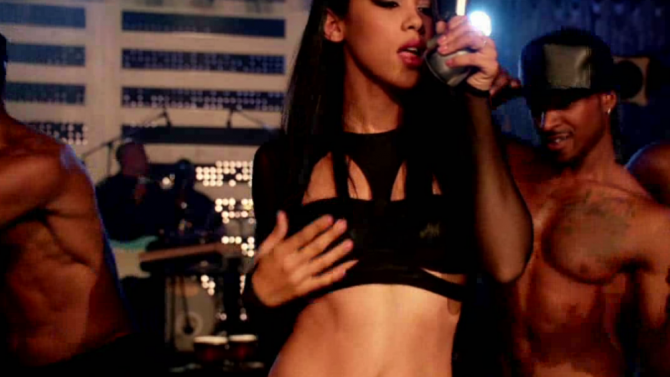 Ya tenemos el trailer oficial de "Aaliyah: The Princess of R&B."
Este nuevo video nos muestra un poco más de la vida de la cantante, interpretada por la estrella de Nickelodeon, Alexandra Shipp.
"Se necesita más que un productor con éxito para crear a una superestrella," le dice su mamá a Aaliyah en el comienzo del clip. "Se necesita al artista correcto."
VER TAMBIÉN: 'Aaliyah: The Princess of R&B:' Primer adelanto de la película biográfica
En el video de 30 segundos también vemos a la cantante bailando, cantando en el escenario y firmando autógrafos.
"¿Te das cuenta lo que tienes en esta chica?," comenta un productor en el estudio. "No habrá nadie como ella."
En el trailer, que se estrenó en E! Online, también podemos escuchar la canción de Iggy Azalea, "Goddess."
VER TAMBIÉN: Biopic de Aaliyah encuentra a su Missy Elliott y Timbaland
Shipp está muy emocionada por su participación en la película biográfica y a través de su Twitter nos enteramos que su canción favorita de Aaliyah es "Try Again."
La peli de Lifetime contará la historia de la cantante que murió en 2001 a los 22 años en un trágico accidente de avión.
Chattrisse Dolabaille hará el papel de Missy Elliott  y Izaak Smith será el productor/músico, Timbaland.
http://i1.wp.com/pmcvarietylatino.files.wordpress.com/2014/08/aaliyah-biopic-e1407779855872.jpg?zoom=2&crop=0px%2C97px%2C670px%2C373px&resize=670%2C377
"Aaliyah: The Princess of R&B" se estrena el 15 de noviembre en Lifetime.
¿Cuál es tu tema favorito de Aaliyah?