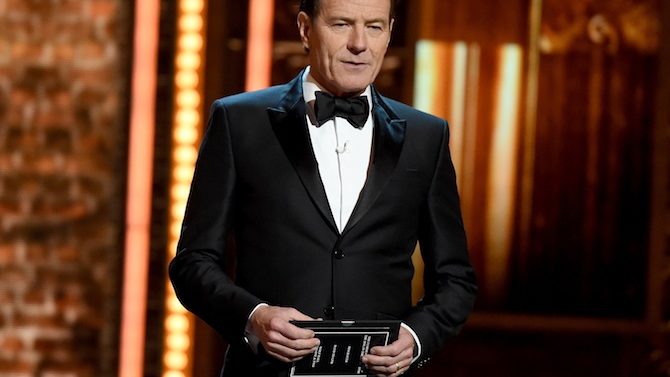 La compañía distribuidora Bleecker Street Media reveló las primeras imágenes de Trumbo, un nuevo drama histórico protagonizado por Bryan Cranston y que cuenta con la destacable participación de Helen Mirren. También se anunció que la película será estrenada en el próximo Festival Internacional de Cine de Toronto (TIFF).
VER TAMBIÉN Bryan Cranston y Jack Black en nuevo trailer de 'Kung Fu Panda 3′
Trumbo está dirigida por Jay Roach, quien ha tomado un descanso de las películas de comedia -como Dinner for Schmucks y The Campaign-, para traer a la pantalla la historia de uno de los capítulos más oscuros y lamentables de la industria del cine en Hollywood.
Basada en el libro de Bruce Cook, el largometraje cuenta la historia real de Dalton Trumbo, un exitoso guionista de cine quien, a finales de los años 40, fue acusado de comunista. Esto hizo que su carrera se arruinara pues en esa época el gobierno perseguía a todo aquel con ideas izquierdistas.
VER TAMBIÉN Bryan Cranston narra libro 'You Have to F–king Eat' (VIDEO)
La cinta narra el momento cuando Trumbo se enfrenta al gobierno estadounidense y a los ejecutivos de los estudios para recuperar el derecho a ejercer su profesión. Durante el tiempo que permaneció en la lista negra de Hollywood, el escritor solo pudo trabajar bajo el uso de seudónimos.
Esta época perjudicó a muchos otro personajes célebres como la columnista de espectáculos Hedda Hopper, interpretada por Helen Mirren. Cranston y Mirren están acompañados por un gran elenco que incluye a Adewale Akinnuoye-Agbaje, Louis C.K., Elle Fanning, John Goodman, Diane Lane, Alan Tudyk, y Michael Stuhlbarg.
Trumbo se estrenará en la cartelera norteamericana el 6 de noviembre.