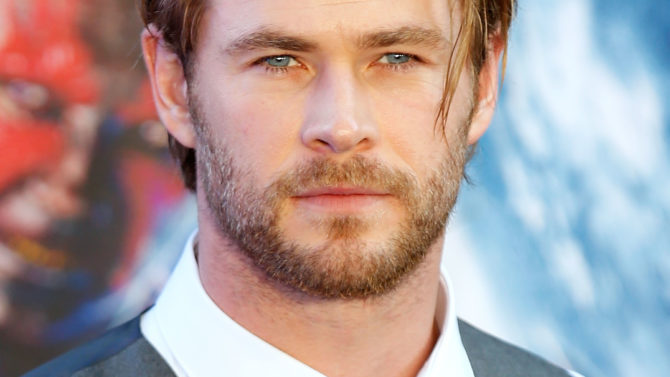 ¡Confirmado! El australiano Chris Hemsworth será parte del elenco de Ghostbusters 3, película protagonizada por Melissa McCarthy, Kristen Wiig, Leslie Jones, Cecily Strong y Kate McKinnon. El director de la cinta, Paul Feig confirmó la noticia hoy via Twitter:
Hemsworth tendrá la tarea de interpretar al recepcionista de las cazafantasmas. En la película original -la cual fue estrenada en 1984- el papel le tocó a la actriz Annie Potts.
VER TAMBIÉN: 'Ghostbusters 3′ contará con un elenco protagónico lleno de mujeres
Ghostbusters 3 embrujará las salas de cine el año entrante. La cinta cuenta con el apoyo de Dan Akroyd -actor principal de las dos primeras películas-, quien ayudará a desarrollar los personajes junto a la guionista Katie Dippold.
Esta ha sido una buena semana para Hemsworth, pues no solo obtuvo este importante rol sino que también recibió una nominación a los Teen Choice Awards 2015, en la categoría de mejor actor en una película de ciencia ficción o fantasía, por su interpretación de Thor en Avengers: Age of Ultron. Con él compiten Liam Hemsworth -su hermano en la vida real-, Channing Tatum, George Clooney, Josh Hutcherson y Robert Downey Jr.
VER TAMBIÉN: Selena Gomez, Ryan Guzman y Gina Rodriguez nominados a los Teen Choice Awards 2015
Actualmente, el actor se encuentra trabajando en The Huntsman, la secuela de Snow White and the Huntsman. El reparto incluye a Charlize Theron y será dirigida por Cedric Nicolas-Troyan. Por si fuera poco, el actor está a punto de salir a promocionar la nueva versión del clásico cómico Vacation donde comparte escena con Ed Helms y Leslie Maan. Este proyecto será estrenado en cines el 29 de julio.