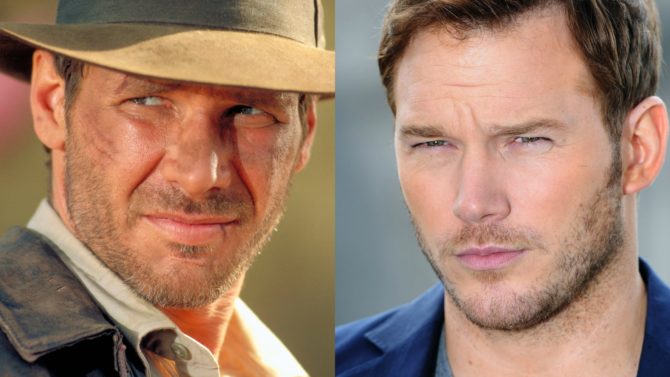 Nos encanta la idea de Chris Pratt como el nuevo Indiana Jones, pero al parecer el nuevo galán del momento no puede confirmar nada.
"Todo es nada hasta que sea algo y hasta el momento no es algo… " dijo el actor de "Guardians of the Galaxy" a MTV cuando fue consultado sobre el rol de Indiana Jones en la ceremonia de los Oscar.
"Nadie me ha llamado", dijo el actor y agregó: "La presión vendría solo porque es una gran franquicia que no me gustaría hacer mal, así que para mí tendría que ser perfecto para poder hacerlo. Vamos a ver, como he dicho no es nada hasta que sea algo".
Luego de "Parks and Recreation" y varios roles en televisión este actor tocó la fama como Star Lord en "Guardians of The Galaxy" y ahora llega a protagonizar la secuela de "Jurassic Park" , "Jurassic World", por lo que todos pensamos que lo haría muy bien reemplazando a Harrison Ford en el clásico de Steven Spielberg.
¡Qué esperan ejecutivos de Disney! ¡Llámenlo!