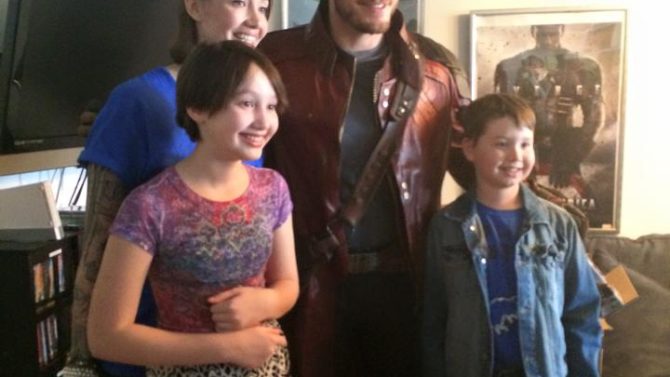 Como dice el refrán: Cuentas claras, amistades largas … Chris Pratt mostró que es un buen perdedor y ya pagó la apuesta que perdió contra Chris Evans.
El actor de "Guardians of the Galaxy" llegó al hospital de niños Christopher's Haven en Boston este 6 de febrero vestido como Star Lord para visitar a los pacientes y convivir con ellos un rato.
Obviamente no pudieron faltar las fotos para comprobar que éste habría cumplido su palabra y Chris Evans estuvo ahí como testigo.
Recordemos que Pratt y Evans hicieron una apuesta "heroica" para el Super Bowl XLIX, Pratt le iba a los Seattle Seahawks mientras que Evans apoyó a los New England Patriots quienes se coronaron como campeones de la NFL este domingo 1ero de febrero.
No cabe duda que Pratt es hombre de palabra.