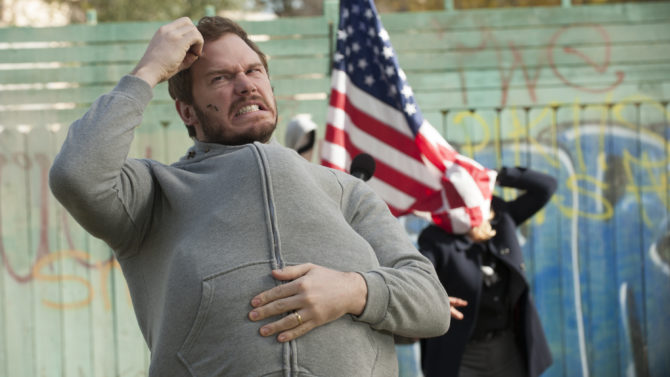 ¿Te gustaría cenar con Chris Pratt en Applebee's? Si tu respuesta es afirmativa, lo único que tienes que hacer es diseñar la nueva foto de portada para la página oficial de Facebook del actor.
"No sé nada de photoshop," escribió el actor de Jurassic World en su cuenta de Facebook. "Pero ustedes sí y esto podría ser una buena manera de llamar mi atención, recibir elogios de mi parte y hasta quizás una cena totalmente gratis en Applebee's, o algo similar, el cielo es el límite", señaló el intérprete en el escrito publicado en la famosa red social.
"Estoy buscando tener a Peter Quill, Owen, Andy, y Emmet en la mezcla", acotó Pratt, refiriéndose a sus personajes en Guardians of the Galaxy, Jurassic World, Parks and Recreation, y The LEGO Movie. "Pueden incluir otras cosas divertidas como mi familia, águilas, banderas americanas, armas, raptores, cigarros, explosiones, Sylvester Stallone, a Steven Seagal joven, pistolas, patines, cualquier cosa que me haga ver rudo, no me pregunten, ¡ustedes deciden!", mencionó.
Aquí puedes leer el mensaje original de Pratt: