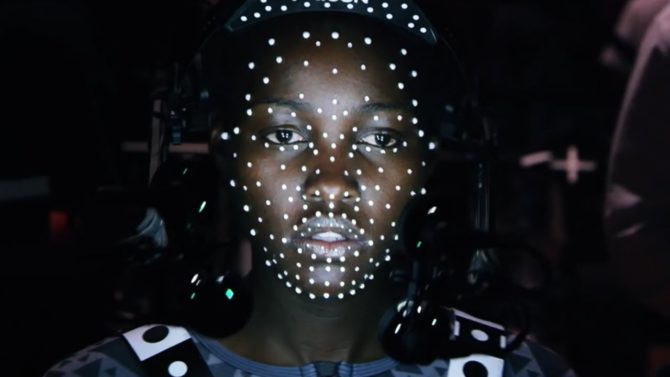 Finalmente se sabe quién es el nuevo personaje que aparece al lado de R2-D2 y C-3PO en el póster de Star Wars: The Force Awakens. Se trata de Maz Kanata, un extraterrestre protagonizado por Lupita Nyong'o.

El director J.J. Abrams reveló la identidad del personaje en una entrevista con Entertainment Weekly, donde confirmó que Nyong'o prestó su voz para darle vida a este alienígena.

La voz de la actriz se puede escuchar en un adelanto de la película, donde dice: "He vivido lo suficiente para ver los mismos ojos en diferentes personas. Veo tus ojos. Conozco tus ojos".
Abrams también reveló algunos detalles sobre el personaje. "Ella era una pirata por mucho tiempo. Ha vivido más de mil años", confesó el director. "Tuve algunas ideas específicas sobre lo que el personaje iba a hacer. Y sobre las gafas que llevaba puestas. Sus ojos son un aspecto importante de su personaje, y muy pronto verán cómo todo se revela", sentenció el realizador.

Star Wars: The Force Awakens se estrena el 18 de diciembre.