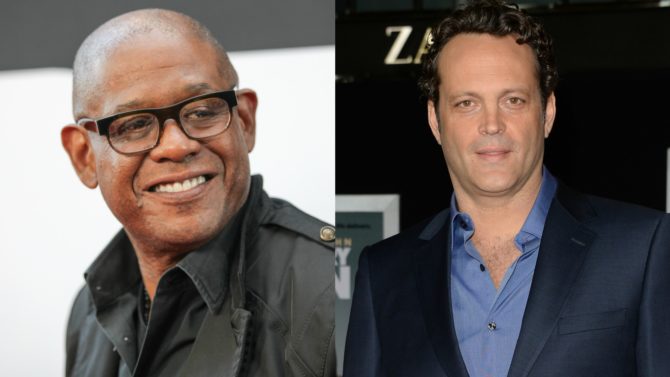 Forest Whitaker y Vince Vaughn protagonizarán el drama The Archbishop and the Antichrist. Según informó Variety, la película comenzará a rodarse a principios del próximo año.
La historia está basada en la obra del mismo nombre escrita por Michael Ashton y trata sobre las reuniones entre el arzobispo Desmond Tutu y Piet Blomfield, un asesino que trata de buscar el perdón mientras cumple una condena de cadena perpetua en Sudáfrica por las atrocidades que cometió.

Roland Joffe, cuyos créditos incluyen The Killing Fields  y  The Scarlett Letter, dirigirá el proyecto con un guión que co-escribió junto a Ashton. Craig Baumgarten será el productor de esta cinta.

Este proyecto ya había estado en los planes de Whitaker desde hace varios años. 13 Films estará a cargo de los derechos internacionales y presentará el proyecto a los compradores en el American Film Market a partir del 4 de noviembre.

Whitaker actualmente se encuentra filmando Rogue One: A Star Wars Story de Disney y también aparecerá próximamente en la película de ciencia ficción Story of Your Life, junto a Amy Adams y Jeremy Renner. Por su parte, Vaughn está filmando Hacksaw Ridge de Mel Gibson con Hugo Weaving y Andrew Garfield.