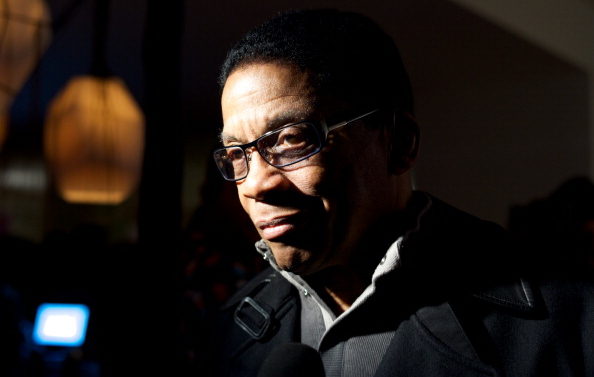 Herbie Hancock se unirá a la extensa lista de estrellas de Hollywood que protagonizarán Valerian, la nueva película de Luc Besson. El director del proyecto, quien ha sido responsable de grandes títulos como The Fifth Element, Léon: The Professional y Lucy, anunció la noticia este sábado a través de su cuenta de Instagram.
"Herbie Hancock es una leyenda. Su música fue mi única amiga a los 14. Aprendo tanto escuchando a este genio. Estoy orgulloso de tenerlo en Valerian", escribió Besson en su publicación. Todavía no se conoce qué papel tendrá el músico en esta nueva película.
Este galardonado músico de jazz ganó un Óscar por su trabajo original en la cinta 'Round Midnight, estrenada en 1986. Además de encargarse de la banda sonora, también actuó en el rol de Eddie Wayne en este mismo largometraje.
John Goodman confirmó recientemente su participación en esta nueva cinta de ciencia ficción, en la que también participarán Ethan Hawk, Dane DeHaan, Rihanna, Cara Delevingne y Clive Owen.

Esta esperada cinta es una adaptación de la novela gráfica titulada Valerian and Laureline del escritor Pierre Christin y el artista Jean-Claude Mézières, publicada originalmente en 1967. La historia sigue la vida de dos agentes (DeHaan y Delevingne) cuya misión es viajar a través del tiempo para proteger al planeta Tierra de posibles amenazas.
Se espera que Valerian llegue a cines en julio de 2017.