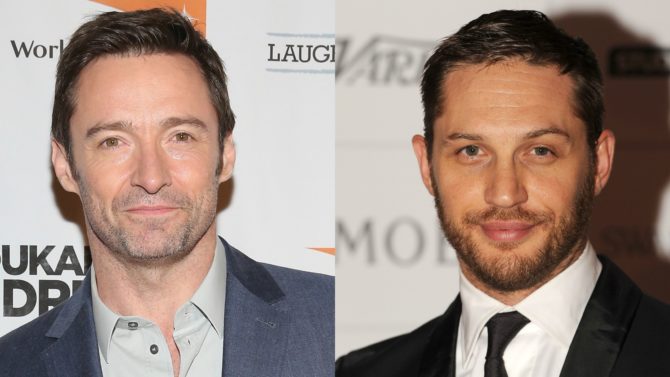 Hugh Jackman confesó ser fan de Tom Hardy y hasta dijo que podría ser un fantástico Wolverine en una entrevista que el actor sostuvo con MTV. "Él es más joven que yo, pero creo que sería un gran [Wolverine]", dijo el actor luego de ser cuestionado sobre el tema, agregando que no quiere que sea fácil para el estudio reemplazarlo.
Estas declaraciones llegan luego de que el actor australiano confirmara en mayo que en 2017 se estrenará la última cinta donde interpretará al valiente héroe de Marvel Comics.
El protagonista de Mad Max no es ajeno al mundo de las historietas pues le dio vida a Bane, el antagonista de Batman en The Dark Knight Rises.
Hardy aparecerá próximamente en Legend, filme que se estrena el 20 de noviembre y también se paseará por la más reciente película del mexicano Alejandro González Iñárritu titulada The Revenant y que llegará a cines en enero de 2016.
Mientras la última cinta de Wolverine se hace realidad Jackman puede ser visto como Blackbeard en Pan donde comparte pantalla con Rooney Mara, Cara Delevingne y Amanda Seyfried. El proyecto podrá ser visto desde este 9 de octubre.