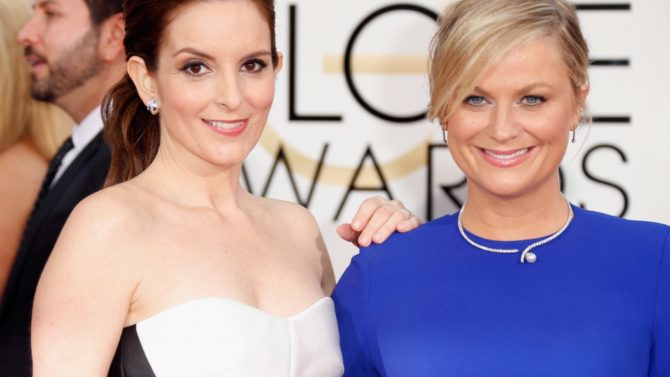 Amy Poehler y Tina Fey regresarán al escenario de Saturday Night Live, show televisivo donde ambas artistas se hicieron famosas. Las comediantes serán las anfitrionas del programa el 19 de diciembre.
Este dúo dinámico aprovechará la oportunidad para publicitar su nueva cinta cómica titulada Sisters, en la cual interpretan a dos hermanas que regresan a la casa que las vio crecer para tener una última gran fiesta antes de que su familia venda la propiedad. La película se estrena el 18 de diciembre. Esa misma noche SNL tendrá como invitado musical a Bruce Springsteen & The E Street Band. Esta es la tercera vez que el músico visita el show de NBC.
Antes de que Fey y Poehler se conviertan en animadoras del show el turno será del actor Ryan Gosling, quien debutará como presentador de este longevo programa el 5 de diciembre junto a la artista Leon Bridges.
El 12 de diciembre Chris Hemsworth será el responsable de conducir el show. Esta es la segunda vez que el autraliano es invitado a Saturday Night Live quien en ese momento estará promocionando su película In the Heart of The Sea. Chance The Rapper acompañará al protagonista de Thor como invitado musical.
El capítulo de Fey y Poehler será el último de 2015.