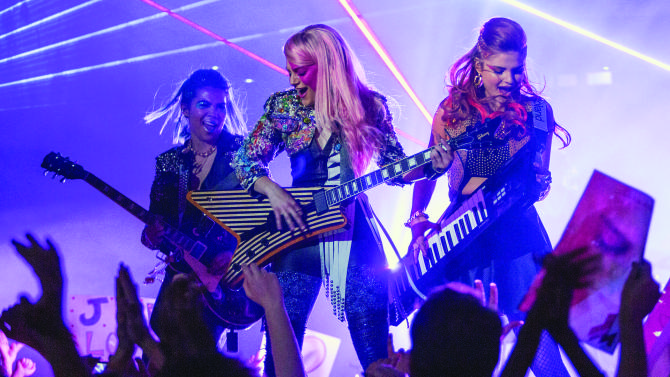 Universal te invita a participar en la nueva película Jem and the Holograms. Este viernes 24 de julio, el estudio puso en marcha un casting digital el cual fue anunciado durante una presentación en VidCon, una conferencia anual de video digital que se está llevando a cabo en Anaheim, California.
Para participar en el concurso lo único que tienes que hacer es publicar varios videos en los cuales te muestres cantando o bailando una de los temas musicales de la película. Si eres actor, el estudio te pide que grabes un testimonio sobre cómo el personaje de Jem ha cambiado tu vida.
El film será protagonizado por Aubrey Peeples, Aurora Perrineau, Hayley Kiyoko y Stefanie Scott, quienes interpretan al grupo de rockeras inspiradas en el dibujo animado de los 80. Por su parte, Ryan Guzmán interpretará a Rio, el novio de Jem y el manager de las "Holograms".
Jon M. Chu, será el director de la película, y el guión estará en manos de Ryan Landels. Los productores son Jason Blum de Blumhouse Productions, Scooter Braun de SB Projects, Bennett Schnei,  Brian Goldner y Stephen Davis de Hasbro Studios.
Jem and the Holograms llegará a cines el 23 de octubre.