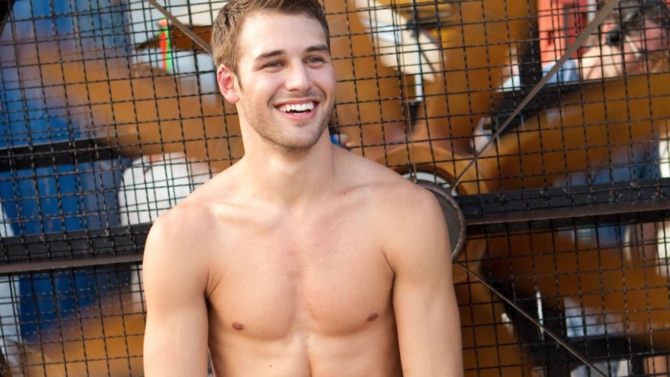 Les tenemos una buena noticia.
El actor y bailarín Ryan Guzman se unirá al elenco de la muy esperada película "The Jem and the Holograms."
Y será nada más y nada menos que Rio, el novio de Jem y el manager del grupo de rockeras "Holograms."
Aubrey Peeples, Aurora Perrineau, Hayley Kiyoko y Stefanie Scott interpretan al grupo de rockeras cuyos personajes son inspirados por los dibujos animados de Hasbro durante los 80s, sobre la dueña de una compañía de música Jerrica Benton y su rockstar alter-ego, Jem.
VER TAMBIÉN: Llegó el Trailer de '22 Jump Street' con Channing Tatum y Jonah Hill (VIDEO)
Por lo visto le esta yendo muy bien a Guzman. Este verano estrenara su próxima película "Step Up: All In," que se ve súper divertida.
Aunque veremos a muchas caras familiares en esta quinta secuela,  incluyendo Briana Evigan, Alyson Stoner y Adam Sevani, desafortunadamente no veremos al veterano de la franquicia, Channing Tatum.
Pero no importa, nos dará la oportunidad de disfrutar aún más de Guzman, quien está super hot, ¿no creen?