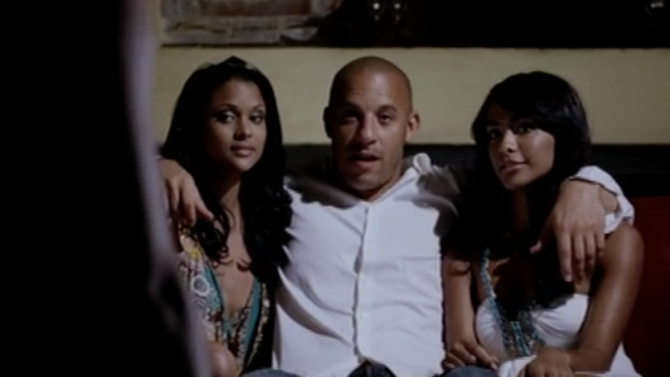 Furious 7 estrenó finalmente este 3 de abril y como era de esperase arrasó en las taquillas pues estamos de acuerdo que no hay fans más hard core que aquellos de la franquicia de Fast and Furious.
Aprovechando el furor que ha causado esta séptima entrega y a propósito de #TBT, queremos compartir con ustedes el cortometraje que dirigió Vin Diesel en 2009 y que tal vez te ayude a entender mejor algunas escenas de Furious 7.
La historia de Los Bandoleros se lleva a cabo en la Republica Dominicana donde ha estado viviendo Dom Toretto (Vin Diesel) por algunos años y vemos lo que ha estado haciendo con su vida ya que no apareció en la segunda y cuarta entrega de Fast and Furious.
Dom está negociando el uso del petróleo en esa tierra y para cerrar este acuerdo cuenta con la ayuda de sus fieles amigos Leo (Tego Calderon), Rico (Don Omar) y Han (Sung Kang). Y claro Cara (Michelle Rodriguez) no podía faltar en este clip.
Si aún no has visto Furious 7, asegúrate de ver este corto antes para refrescarte la memoria.