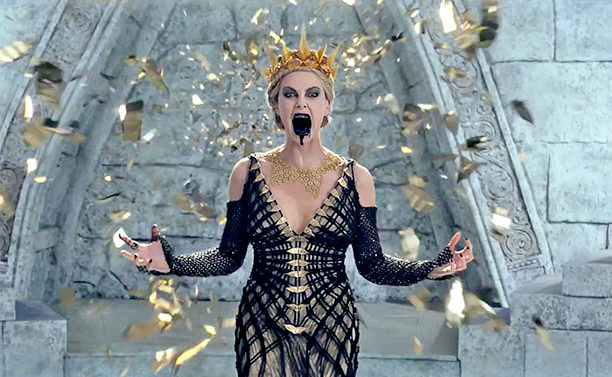 "Si quieres un cuento de hadas prepárate para ver mucho más que eso", estas son las palabras que salen de la boca de The Evil Queen, interpretada por Charlize Theron, en el teaser de 15 segundos de The Huntsman: Winter's War.
Este video sirve como abreboca al tráiler que invadirá Internet el 18 de noviembre. En este clip se puede ver a Chris Hemsworth como The Huntsman, y a Theron como la malvada reina Ravenna. Otros grandes actores se unen al elenco de esta secuela, entre ellos están Jessica Chastain, quien le da vida a la guerrera Sara, una ex enamorada del personaje de Hemsworth, y Emily Blunt quien encarna a The Ice Queen, hermana de Ravenna.
Este spin-off de Snow White and The Huntsman (2012) se enfocará en el personaje del actor australiano y en su batalla con The Ice Queen mientras éste intenta encontrar un espejo mágico. The Huntsman: Winter's War está dirigida por Cedric Nicolas- Troyan.
Esta semana también se revelaron cuatro pósters del filme. Esta segunda parte se estrena en cines el 22 de abril de 2016. No olvides entrar a Variety Latino mañana para que no te pierdas el tráiler completo: