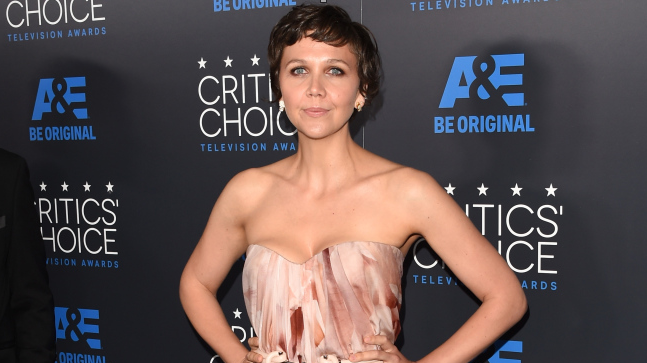 Maggie Gyllenhaal regresará a la televisión en el nuevo drama de HBO, titulado The Deuce. James Franco producirá y protagonizará el proyecyo. Gyllenhaal interpretará a Eileen Merrell, mejor conocida como Candy, una prostituta que trabaja en las calles de Nueva York y cuyo mundo cambia cuando se interesa en la industria porno.
Dirigida por Michelle Maclaren, la historia se centra en la legalización y el surgimiento de la pornografía en la Gran Manzana a principios de 1970 y comenzará su rodaje en octubre. El guión fue escrito por David Simon.
La producción también tocará temas centrales de la época como los primeros casos de VIH, la epidemia de la cocaína y el nuevo y turbulento mercado de bienes raíces en Manhattan. La historia se inspiró en dos hermanos gemelos, quienes manejaban transacciones corruptas desde Times Square y se convirtieron en la mano derecha de la mafia en la industria del sexo.
Gyllenhaal, conocida por películas como The Dark Knight, Donnie Darko y la serie de televisión The Honourable Woman, trabajará próximamente en Three Seconds, película que será dirigida por Otto Bathurst y protagonizada por Josh Brolin, Luke Evans y Olivia Munn.