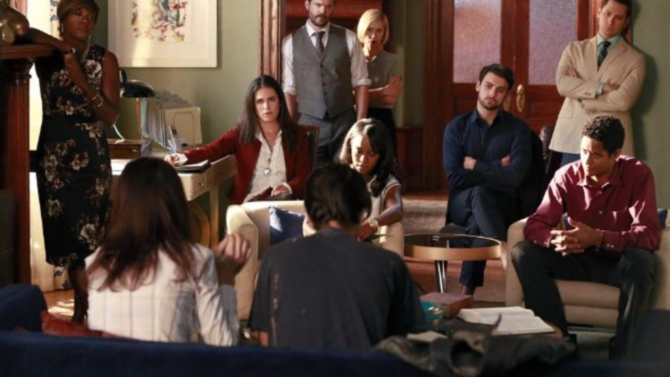 Los MTV Fandom Awards celebrarán la pasión de los fans por las celebridades, películas y programas más influyentes de la televisión norteamericana. Bella Thorne (Scream) y Tyler Posey (Teen Wolf) se encargarán de conducir los premios que se llevarán a cabo el 9 de julio en San Diego, California durante el Comic Con y serán televisados por MTV el 12 de julio a las 8pm (Hora Estándar del Este).
La comunidad latina está muy bien representada en dos categorías, Fanaticada del Año, donde la agrupación musical Fifth Harmony está nominada, grupo que cuenta con Camila Cabello y Lauren Jáuregui como integrantes –ambas de ascendencia cubana-, y Mejor Nueva Fanaticada del Año, donde está nominado el popular show How To Get Away With Murder que cuenta con la participación de la mexicana Karla Souza.
Aquí la lista completa los nominados:
Mejor Nueva Fanaticada del Año (Best New Fandom of the Year)
Empire
Gotham
Girl Meets World
How to Get Away With Murder
iZombie
Younger
Mejor Noticia Para Perder la Cabeza (Feels Freakout of the Year)
American Horror Story: Hotel for casting Lady Gaga
Vampire Diaries for Nina Dobrev's departure
Game of Thrones for Hardhome
Pretty Little Liars for asking, "Who is Charles?"
Star Wars for releasing new trailers
One Direction for Zayn's departure
Fanaticada Más fiel (Best Fandom Forever — BFF)
Mean Girls
Fresh Prince of Bel-Air
Twilight
Friends
Star Wars
The Office
Fanaticada del Año (Fandom Army of the Year)
All Time Low (Hustlers)
One Direction (Directioners)
Taylor Swift (Swifties)
Ed Sheeran (Sheerios)
Nicki Minaj (Barbz)
Fifth Harmony (Harmonizers)
Shawn Mendes (Mendes Army)
Estrella de Internet del Año (Social Superstar of the Year)
Tyler Oakley
Jerome Jarre
Andrea Russet
Lohananthony
Hannah Hart
Superwoman
Fanaticada de una Producción Animada Del Año (Animation Fandom of the Year)
Family Guy
The Simpsons
Big Hero 6
Adventure Time
Bob's Burgers
Legend of Korra
Mejor Fanaticada de shows y películas que volvieron o están por volver (Best Revival Fandom of the Year)
Fuller House
Ghostbusters
The X-Files
Twin Peaks
Mad Max: Fury Road
Jurassic World
No te olvides de votar por tus favoritos entrando aquí. ¡Suerte a todas las fanaticadas!