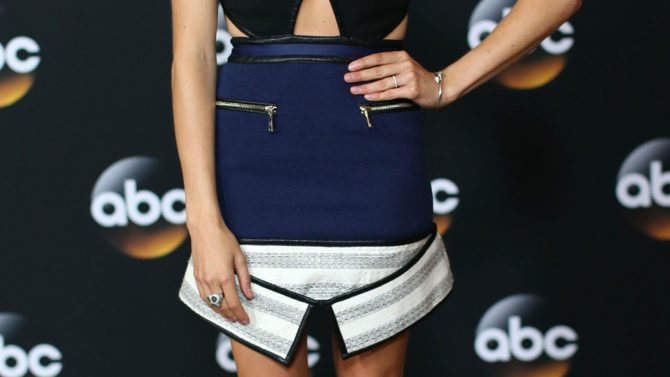 Karla Souza regresa a tierras mexicanas para hacer su gran debut como productora de cine con la comedia ¿Qué Culpa Tiene el Niño? La actriz de la exitosa serie de drama y suspenso How To Get Away With Murder, además protagonizará la cinta que incluye a otros actores como Jesús Ochoa, Ricardo Abarca, Erick Elías y Mara Escalante.
Souza, de 29 años, le dará vida a Maru, una ejecutiva que termina la relación con su pareja luego de cinco años de noviazgo. Semanas después de haber conocido a otro hombre en una fiesta, se entera que está embarazada, sin embargo, desconoce quién es el padre de su hijo.
Esta mañana, la actriz compartió una fotografía en Instagram junto a su equipo de producción: "¡Ahora sí se puso bueno! Ya extrañaba filmar en México". El estreno de ¿Qué Culpa Tiene el Niño? se espera para principios del 2016.
Souza no abandonará tierras norteamericanas pues el 24 de septiembre regresará en la segunda temporada de How To Get Away With Murder a la cadena ABC, la actriz regresa como Laurel Castillo, una estudiante de leyes que se involucra en la muerte de un hombre. Otros en el elenco incluyen a Viola Davis, Alfred Enoch, Matt McGorry, Jack Falahee, Charlie Weber y Liza Weil.