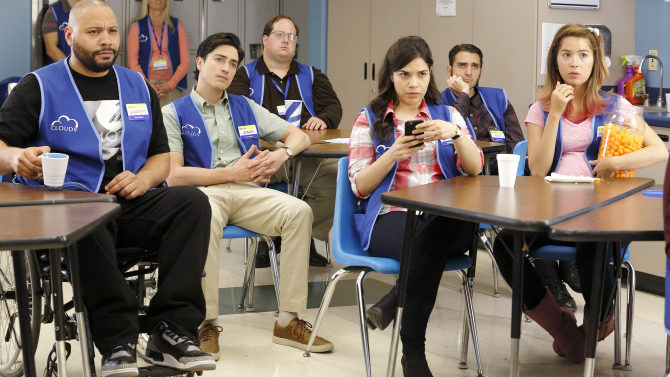 NBC ha ordenado menos episodios de Hot and Bothered, serie protagonizada por Eva Longoria, y de Superstore con America Ferrera. Inicialmente ambos shows iban a tener 13 episodios pero ahora tendrán 11 de acuerdo a Variety. Según la televisora, esta decisión los ayudará a distribuir mejor el alto número de proyectos que tienen actualmente en su parrilla de programación.
Según reportes, esta moción no es consecuencia de una falta de confianza hacia estas nuevas creaciones. El rodaje de ambas series aún no ha comenzado y por lo tanto es más fácil hacer este tipo de ajustes.

Ferrera y Ben Feldman protagonizan Superstore, sitcom que gira en torno a un grupo de empleados de una gigantesca tienda por departamentos. Justin Spitzer escribió el piloto y hace las veces de productor ejecutivo junto a David Bernad. Ruben Fleischer es el director.
VER TAMBIÉN Paparazzeando: Penélope Cruz, Jennifer Lopez y más [FOTOS]
Hot and Bothered, inicialmente titulada Telenovela, contará con la participación de Longoria y Jencarlos Canela. La comedia sigue la vida de una actriz de novela, que no habla español, pero que es el centro de atención de sus colegas y del equipo de producción.