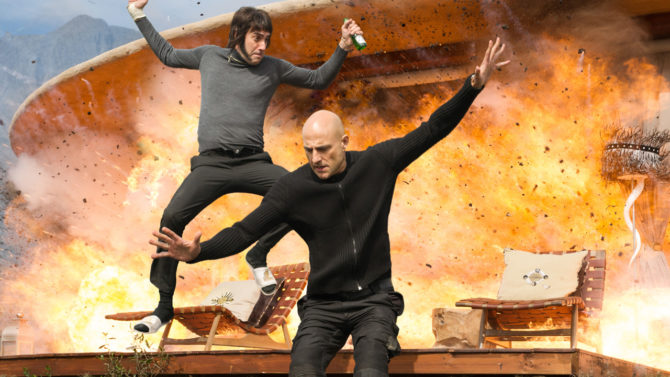 Sony compartió el nuevo tráiler de The Brothers Grimsby durante la transmisión de Jimmy Kimmel Live, la noche del miércoles 9 de diciembre. Para presentar el nuevo avance, el actor Sacha Baron Cohen, quien protagoniza la película, se disfrazó de Borat, su icónico personaje.

A continuación puedes ver todo lo que pasó y además disfrutar del tráiler completo:

La comedia de acción, dirigida por Louis Leterrier, está protagonizada por Baron Cohen y Mark Strong, quienes interpretan a un par de hermanos que fueron separados desde muy pequeños. Sebastián (Strong) se convirtió en un agente del MI6, mientras que Nobby (Baron Cohen) se volvió un fanático extremo del fútbol. Cuando Nobby finalmente encuentra a Sebastián, este accidentalmente pone en marcha una serie de acontecimientos que termina por enviar a ambos hermanos rumbo a aventuras peligrosas.
Baron Cohen no había protagonizado una película desde The Dictator y Les Misérables. El próximo año podrá ser visto en Alice Through the Looking Glass junto a Johnny Depp, Mia Wasikowska, Anne Hathaway y Helena Bonham Carter.
The Brothers Grimsby se estrenará el 11 de marzo de 2016.