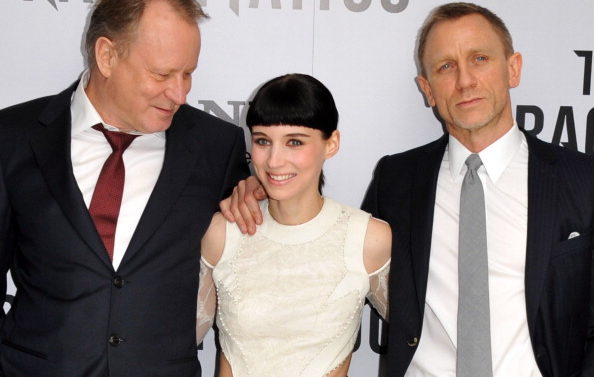 La secuela de la popular cinta The Girl With the Dragon Tattoo parece estar tomando forma finalmente ya que el escritor Steven Knight está en pláticas para elaborar el guión de The Girl in the Spider's Web, según información recogida por Variety.
The Girl in the Spider's Web es el cuarto libro de la saga y es la única novela que no fue escrita por el autor Stieg Larsson. Según lo informado, los protagonistas de la primera entrega, Rooney Mara y Daniel Craig, no regresarían para esta secuela ya que el estudio cinematográfico quiere hacer un reinicio total de la historia. David Fincher tampoco se sentará de nuevo en la silla de director. Por su parte, Scott Rudin y Amy Pascal sí volverían a estar a cargo de la producción.
La historia de este libro se enfoca en la hacker Lisbeth Salander y en el periodista Mikael Blomkvist, quienes se ven envueltos en una red de espías, criminales cibernáutas y una buena dosis de corrupción gubernamental.
La primera película de The Girl With the Dragon Tattoo se estrenó en 2011 y logró recaudar $233 millones alrededor del mundo. Para Sony fue un desempeño modesto, ya que la cinta contó con un presupuesto de $90 millones.
Knight es mejor conocido por filmes como Eastern Promises, Dirty Pretty Things y la serie Peaky Blinders. El escritor británico también escribió el primer borrador de la secuela de World War Z, protagonizada por Brad Pitt.