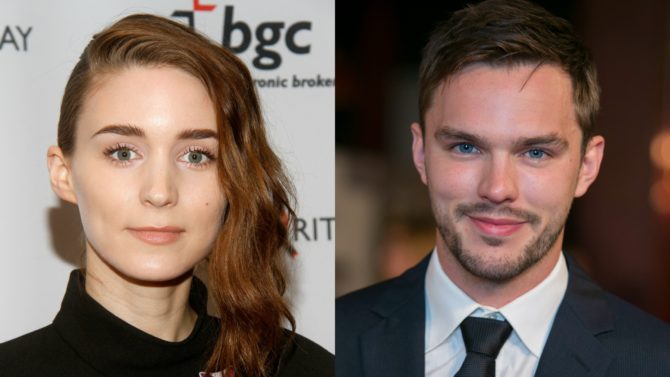 Rooney Mara y Nicholas Hoult protagonizarán la película de ciencia ficción The Discovery, la cual estará dirigida por Charlie McDowell, y escrita por Justin Lader. Los realizadores estuvieron anteriormente tras las cámaras en The One I Love.
El filme narra una historia de amor que se desarrolla un año después de comprobarse la existencia de vida después de la muerte. El actor hará el papel del hijo del científico que hace el descubrimiento, y Mara será una mujer con un pasado trágico del cual el protagonista se enamora.
Hoult comenzó su carrera desde muy temprana edad y saltó a la fama con su personaje de Beast en X-Men: First Class. La cinta más reciente donde se vio al actor fue en la exitosa Mad Max: Fury Road. Por su parte Mara podría estar nominada a su segundo Oscar por la película donde comparte pantalla con Cate Blanchett titulada Carol.
La filmación de The Discovery comenzará en enero de 2016 en Rhode Island.