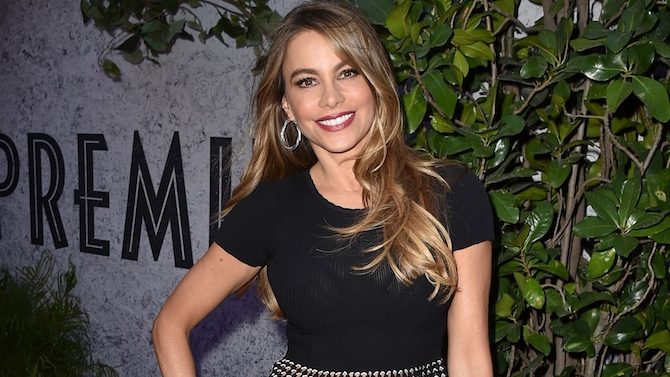 ¡Es un hecho! Sofía Vergara se unirá al elenco de la película de acción y comedia llamada The Brits Are Coming. 
La cinta es estelarizada por Uma Thurman y Tim Roth. El proyecto se está filmando actualmente en Nueva York. Los actores interpretan a una pareja de estafadores que huye de Los Ángeles, California para evitar el pago de una deuda que tienen con una mafiosa interpretada por Maggie Q. Los protagonistas se darán cuenta lo difícil que es evadir el pago y por esta razón organizan una operación especial para robar joyas. Es acá cuando fortuitamente los criminales inmiscuyen a la ex esposa de Roth en el film -interpretada por Alice Eve- en el asunto.
La protagonista de Modern Family encarnará a la amante del nuevo marido del personaje de Eve. Parker Posey y Stephen Dry también forman parte del elenco. The Brits Are Coming está dirigida por James Oakley.
La colombiana recientemente apareció en la comedia Hot Pursuit junto a Reese Witherspoon y si eres fanático de su trabajo debes saber que su voz podrá ser escuchada muy pronto en un episodio especial de The Simpsons.