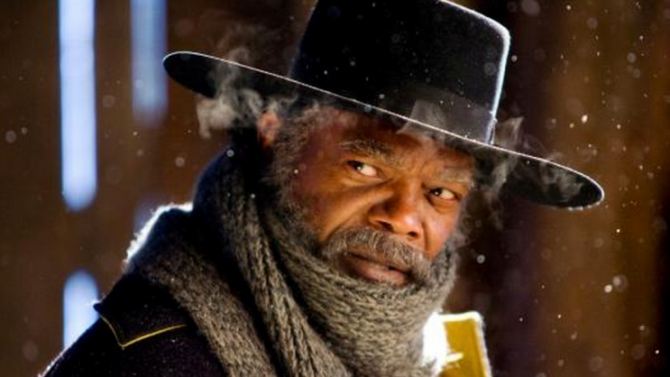 El director Quentin Tarantino reveló en una entrevista con David Poland, que su más reciente película titulada The Hateful Eight era originalmente un secuela novelística de Django Unchained.
VER TAMBIÉN Quentin Tarantino quiere escribir novelas y obras de teatro al retirarse del mundo del cine
"Después de hacer Django sabía que no quería crear secuelas, pero me gustó la idea de que existieran varios libros de bolsillo basados en nuevas aventuras de Django, o tal vez ir atrás en el tiempo y explorar otras aventuras entre Django y Schultz", reveló el cineasta. "Nunca había escrito una novela y pensé que podía probar haciendo un libro de bolsillo sobre Django. En ese entonces la novela se llamaba Django in White Hell".
Mientras avanzaba en el proyecto, el cineasta se dio cuenta que la historia no funcionaba con el personaje de Django.
"Estaba presentando personajes tan crudos en esta pieza, y sabía que iban a existir roles aún más desprestigiados esperando por ellos, así que llegó el punto donde me pregunté '¿Qué está mal en esto? Es Django, él necesita irse porque no puedes tener un centro moral cuando te refieres a estos ocho nuevos personajes'", sentenció Tarantino.
The Hateful Eight tendrá un estreno limitado exclusivamente en 70 mm el 25 de diciembre y llegará a las demás salas de cine el 1ero de enero.