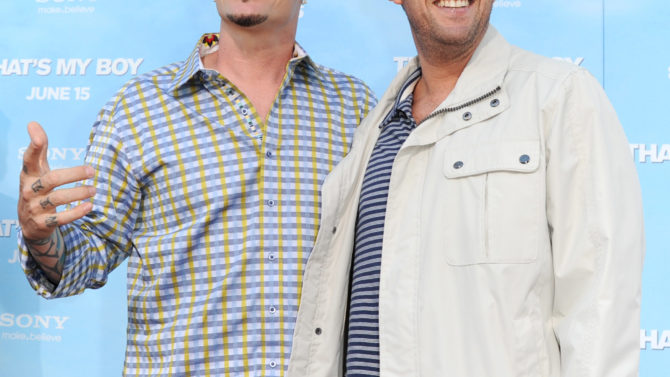 El cantante y actor Vanilla Ice defendió a Adam Sandler de las acusaciones de racismo por la película para Netflix que se encuentra filmando, The Ridiculous Six.
Recordemos que un grupo de actores nativos americanos abandonaron el set de esta película por encontrar que era racista e irrespetuosa con las personas de esta etnia.
La película que es una parodia al western The Magnificent Seven causó controversia, ya que los actores nativos americanos alegaron de que además de burlarse de esta raza era irrespetuosa con mujeres y niños.
Vanilla Ice quien hace el papel de Mark Twain en la película, defendió a Sandler y su equipo diciendo a TMZ: "Es una comedia. No creo que nadie de verdad tenga la intención de dañar a alguien ni nada. Esta película no es [Danza] con Lobos, es una comedia. No están allí para mostrar nada a nadie sino que sólo están haciendo una película divertida".
El rapero además dijo que en parte tenía sangre de nativos americanos.
El famoso ya había colaborado antes con Adam Sandler en la película That's My Boy en 2012.