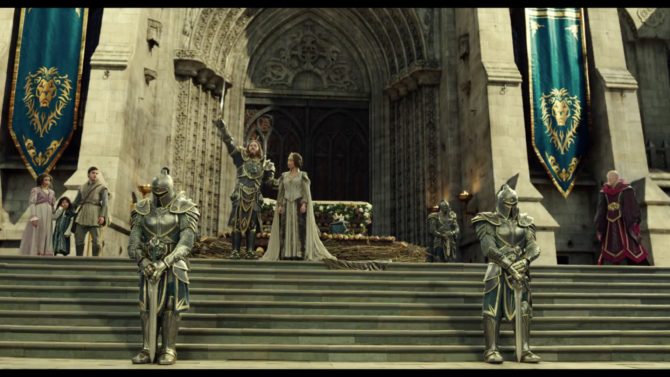 Se dieron a conocer los primeros 15 segundos del primer trailer de Warcraft. Esta revelación surge un día después de que Legendary y Universal Pictures revelaran el primer póster de esta película basada en el popular videojuego del mismo nombre.
El filme está dirigido por Duncan Jones, director conocido por su trabajo en Moon. En esta película, el realizador británico presenta un mundo parecido al creado en The Lord of The Rings y Game of Thrones, lleno de espadas, muchas batallas, huargos y ogros. El largometraje está protagonizado por Travis Fimmel como Anduin Lothar, Ben Foster, quien encarna a Medivh, y Paula Patton en el papel de Garona.
Esta franquicia de juegos de video fue creada por Blizzard Entertainment en 1994, este primer capítulo relató la lucha entre los orcos y los humanos, material en el que se basa esta adaptación cinematográfica.
Desde su creación Warcraft ha ganado miles de fanáticos alrededor del mundo por ser un pasatiempo electrónico estratégico donde el objetivo es conquistar diferentes reinos.
El trailer completo de Warcraft se estrena el 6 de noviembre y la película llegará a cines el 10 de junio de 2016.
No te pierdas el corto adelanto: