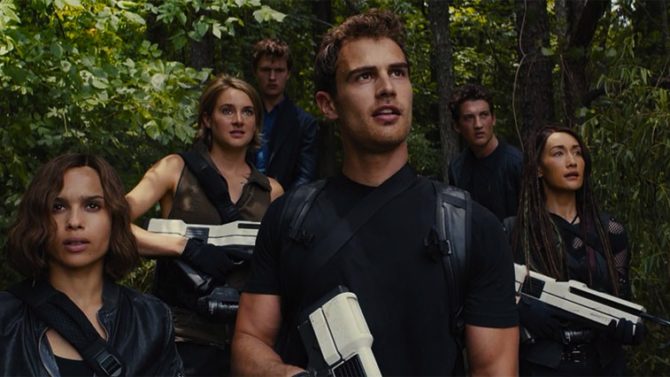 Lionsgate acaba de estrenar el primer avance de la tercera parte de la franquicia de Divergent titulada Allegiant. En este clip se le puede echar un breve vistazo a las épicas batallas que Tris y sus amigos tendrán que enfrentar en esta nueva aventura.
El teaser comienza recapitulando los eventos más importantes de los dos largometrajes anteriores. Luego muestra algunas secuencias de acción que podrán ser vistas en su totalidad cuando la cinta se estrene en 2016. Shailene Woodley retoma el papel de Tris quien en esta ocasión descubrirá la devastación que se esconde del otro lado de las paredes de Chicago. Theo James, Ansel Elgort, Zoë Kravitz, Miller Teller, y Maggie Q completan el fresco elenco.
"Por primera vez dejarán atrás su ciudad y sus familias para así poder encontrar una solución pacífica a los problemas de su urbe" declaró Lionsgate en un comunicado oficial.
The Divergent Series: Allegiant se estrena el 18 de marzo de 2016. La cuarta y última entrega de la franquicia se titula The Divergent Series: Ascendant y podrá ser vista por todos sus fanáticos desde el 24 de marzo de 2017.