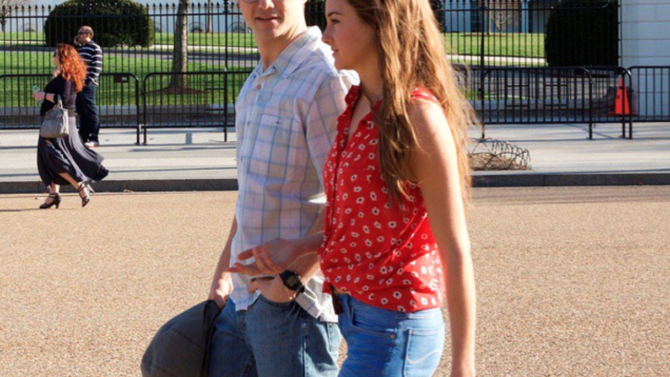 Tenemos el primer vistazo de Shailene Woodley en el set de la película Snowden donde la vemos junto Joseph Gordon-Levitt caminando por las calles de Washington D.C. y quien hará el personaje de Lindsay Mills, novia de Edward Snowden (Gordon-Levitt).
Apenas este 3 de marzo se inició el rodaje de la cinta dirigida por Oliver Stone que contará la historia del soplón y ex empleado de la Agencia Central de Inteligencia (CIA) responsable de sacar a la luz pública información y documentos clasificados de la Agencia de Seguridad Nacional (NSA) en junio del 2013.
Gordon-Levitt ha mostrado mucha emoción de poder ser parte de este film y confesó que empezaba a admirar a Snowden: "Estaba sorprendido cuando aprendí sobre Snowden — que se registró para la milicia en 2004. Él quería ir a la guerra en Iraq, pero durante el entrenamiento básico en Fort Benning, se fracturó las piernas y fue dado de alta. Después de eso, siguió con la misma determinación de servir a su país (ámalo u ódialo, tienes que admitir que era perseverante) así que consiguió un trabajo para la CIA (Agencia Central de Inteligencia), es ahí donde empezó su carrera con la Inteligencia".
El actor también compartió una selfie con el director de películas como Born on the Fourth of July, Platoon y Midnight Express. "Yo solo puedo decir que estoy emocionado y orgulloso de estar interpretando a un soldado con Oliver".
Snowden estrena el 25 de diciembre.