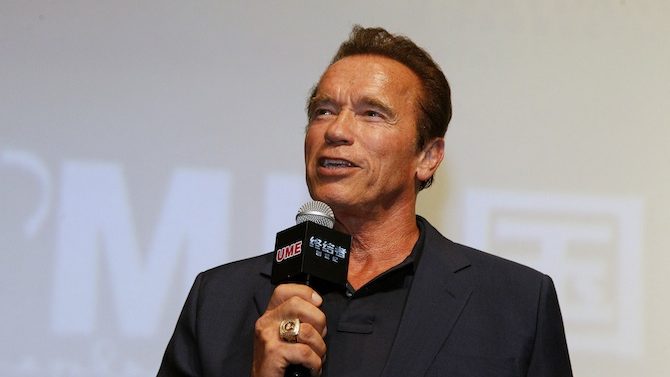 El actor y ex gobernador de California Arnold Schwarzenegger reemplazará a Donald Trump como animador de Celebrity Apprentice.

Se espera que la estrella de la franquicia de Terminator le de un enfoque distinto al concurso cuyo proposito es transformar a famosos en astutos empresarios.
"Estamos muy emocionados de abrir un nuevo y poderoso capítulo en la historia de la franquicia de The Apprentice", afirmó Paul Telegdy, presidente de programación nocturna en NBC: "La pasión de Arnold hacia el programa que Mark Burnett y Trump construyeron durante una década y sus ideas de llevar el show a nuevas alturas fueron las razones que lo convirtieron en el hombre que teníamos que contratar. The Celebrity Apprentice… will be back!", concluyó diciendo el ejecutivo haciendo referencia a la icónica frase que convertiría a Schwarzenegger en toda una estrella cinematográfica en 1984.
El actor, político e inmigrante austriaco comentó que ha seguido el show por mucho tiempo y que está contento por la decisión: "Estoy muy emocionado de traer mi experiencia a la sala de juntas y así continuar recaudando millones de dólares para obras de caridad", sentenció.
Celebrity Apprentice regresará con Schwarzenegger al mando en 2016.