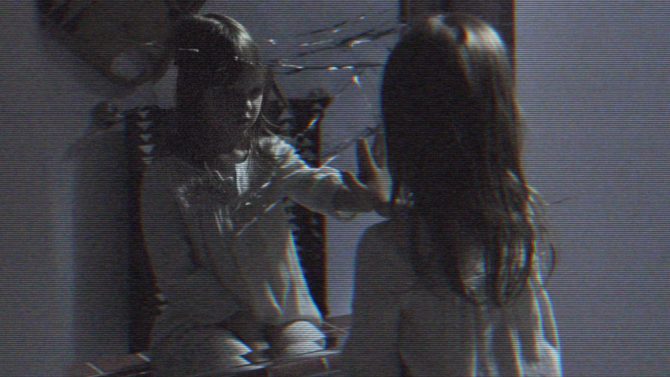 Paranormal Activity: The Ghost Dimension asustó a su competencia en las taquillas este 23 de octubre, logrando recaudar $600,000 y ganándole a la película de acción The Last Witch Hunter con Vin Diesel.
The Last Witch Hunter recaudo $525.000 para Lionsgate, mientras que Steve Jobs se llevó $294.000 gracias a su distribuicón en 1,748 salas de cine.
Se espera que estos tres títulos batallen por el primer lugar en la taquilla estadounidense durante todo el fin de semana. Goosebumps de Sony, en su segunda semana, también estará en la mezcla después de recaudar $23.600.000 durante su semana de estreno.
La comedia Rock the Kasbah de Open Road con Bill Murray recaudó $75,000 este jueves, mientras que Jem and the Holograms de Universal recaudó unos modestos $34.000 en 944 salas de cine.
Ghost Dimension se estrenará en 1,656 salas, superando a Paranormal Activity: The Marked Ones, que llegó únicamente a 2,867 salas de cine durante su estreno en 2014. Paramount espera que la película recaude alrededor de $10 y $12 millones en su primer fin de semana.

Se ha pronosticado que Witch Hunter logre recaudar entre $15 y $19 millones este fin de semana. Esta película de acción está protagonizada por Diesel, quien interpreta un cazador de brujas inmortal que debe detener una plaga antes de que destruya la ciudad de Nueva York.
Steve Jobs llegará a 60 teatros en 2,493 salas de cine. Protagonizada por Michael Fassbender, el filme ha recaudado $2.6 millones en sus primeros 13 días de exhibición.
En Rock the Kasbah, Murray interpreta un promotor de conciertos que descubre una sensación musical. La cinta debutará en 2,012 pantallas y se espera que recaude $6 millones.
Se espera que Jem and the Holograms, una nueva versión de la serie animada de 1980, recaude $7 millones de dólares en 2,413 salas de cine.