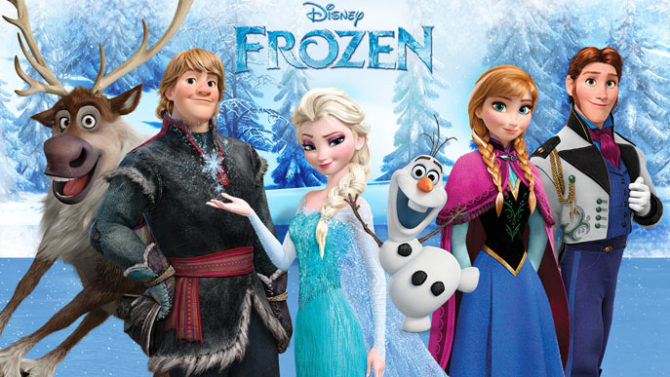 Disney no está listo para "Let it Go" la fiebre Frozen y acaba de confirmar, como era de esperar, la segunda parte de esta congelada aventura según informa Variety.
La noticia fue dada por la empresa durante la conferencia anual de Walt Disney Company en San Francisco.
La primera parte, estrenada en 2013, fue todo un éxito de taquilla, generando cerca de $1.3 billones de dólares en el box office, ganando dos premios Oscar, uno por Mejor Película Animada y otro por Mejor Canción Original y haciendo que todos los papás se volvieran locos porque sus hijos no paraban de cantar las canciones de esta bella película.
Protagonizada por Idina Menzel como Elsa y Kristen Bell en la voz de Anna, el film también cuenta en el reparto con Jonathan Groff como Kristoff y Josh Gad como el simpático muñeco de nieve.
La mayoría de estos actores ya tenían experiencia en musicales, pues a Menzel la vimos en Broadway en "Wicked", Groff apareció en "Spring Awakening" y Josh Gad nos encantó en "The Book of Mormon".
Se espera que los actores vuelvan para esta secuela así como sus directores, Jennifer Lee y Chris Buck.
La cinta animada ha sido un éxito tan grande que ya está confirmado un musical y ya vimos un corto llamado "Frozen Fever", que se proyecta antes de "Cinderella" en todas las funciones de la cinta.
Todaviá la sinopsis de la cinta es un misterio, así como su fecha de estreno, pero estamos ¡Muy emocionados! porque The cold never bothered me anyway!