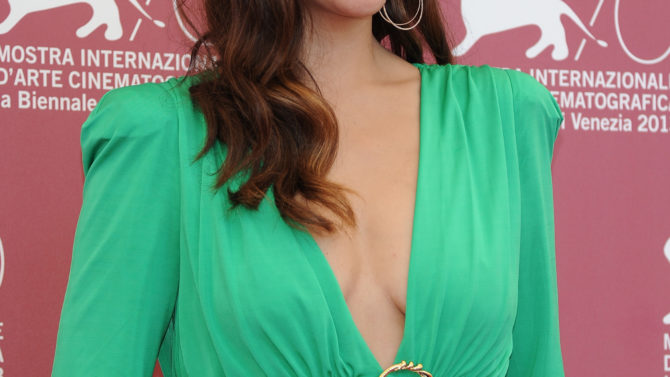 La actriz Catalina Sandino Moreno se une al elenco de The Affair. La noticia fue confirmada este lunes 27 de julio. La intérprete encarnará a Lucia, la nueva amante de Cole (Joshua Jackson), en el drama de Showtime protagonizado por Ruth Wilson y Dominic West.
El personaje de la colombiana es descrito como una mujer independiente y enérgica que emigró ilegalmente a Estados Unidos desde Ecuador cuando era niña y que ahora está tratando de realizar sus sueños.
El show creado por Sarah Treem explora lo que sucede en la vida de una mesera llamada Alison Lockhart (Wilson) al enamorarse de Noé Solloway (West), un novelista de Brooklyn con tres hijos. La nueva temporada seguirá contando la historia de Noé y Alison pero añadirá los puntos de vista de sus ex parejas, Cole y Helen (Maura Tierney).
Moreno -quien conquistó Hollywood en 2004 con su primer papel protagónico en Maria Full of Grace- se encuentra trabajando al lado de Viola Davis en el drama Custody. La actriz también podrá ser vista en Incarnate con Aaron Ekhart y en Castro's Daughter al lado de Wilmer Valderrama y Marc Anthony.