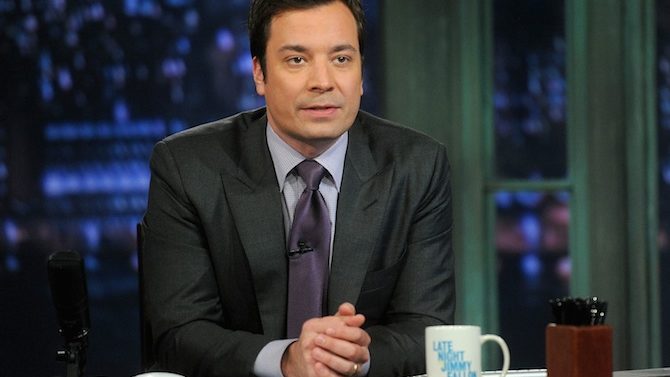 El comediante Jimmy Fallon ha tenido que cancelar la grabación de su show nocturno The Tonight Show Starring Jimmy Fallon, debido a una lesión en una mano. Esta mañana se confirmó que el animador fue ingresado al hospital para ser intervenido quirúrgicamente.
Afortunadamente, los productores ya tenían programado un descanso de verano para Fallon, que debido a este accidente, comenzó una semana antes de lo pautado. La razón por la cual el actor sufrió esta lesión es todavía un misterio, pero su gravedad fue suficiente para requerir atención medica inmediata.
En la cuenta oficial de Twitter del programa fue publicada una disculpa por esta abrupta cancelación: "Desafortunadamente la grabación de hoy ha sido cancelada debido a que Jimmy se lastimó la mano. Él está completamente bien y el día de hoy transmitiremos un episodio repetido".
La producción del show aseguró en otro tweet que los boletos para la grabación de hoy serán validos en otra oportunidad.
The Tonight Show Starring Jimmy Fallon se graba en el famoso Rockefeller Center de la ciudad de Nueva York y se espera que regrese a las pantallas el 13 de julio.