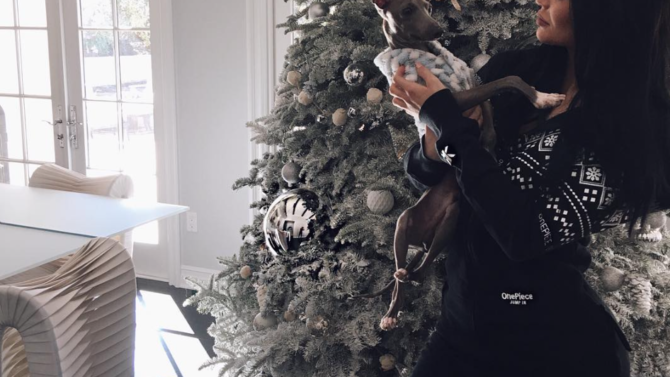 Después de haber publicado una foto de un enorme anillo de diamantes en las redes sociales, Kylie Jenner rompió su silencio y desmintió los rumores de compromiso con su novio, Tyga.
La imagen del hermoso anillo causó revuelo entre sus fans, quienes se apresuraron a pensar que la hermana menor del clan Kardashian se había comprometido con el rapero el día de Navidad.
A raíz de todos los rumores que surgieron por la foto, la estrella de Keeping Up with the Kardashians escribió en su app: "NO, no estoy comprometida", junto a una carita feliz, explicando que el anillo fue "un regalo especial de parte de alguien especial".
Kylie, de 18 años, celebró la víspera de Navidad con una tremenda fiesta que realizó su madre, Kris Jenner, a la que, además de los integrantes de la familia Kardashian-Jenner, también asistieron algunos de sus amigos más cercanos.
Jenner y Tyga, cuyo verdadero nombre es Michael Ray Stevenson, comenzaron a salir juntos a finales de 2014. Hace solo unos meses surgieron rumores de ruptura, pero todo indica que la pareja está más feliz que nunca.