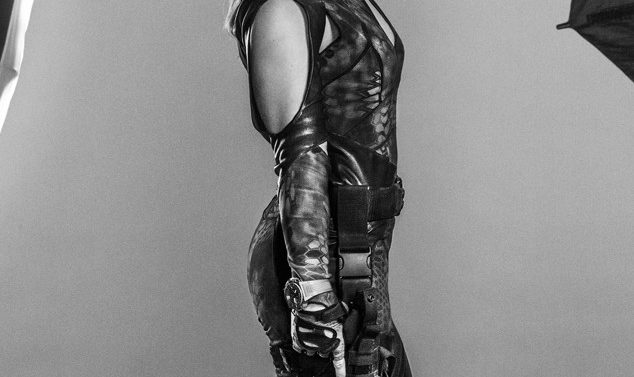 Paramount Pictures confirmó que producirá una película sobre la vida de Ronda Rousey, campeona del Peso Gallo de Mujeres de la UFC. Lo interesante de esta noticia es que la luchadora de raíces venezolanas se interpretará a sí misma.
Según Variety, la pugilista protagonizará la adaptación cinematográfica de My Fight / Your Fight, autobiografía escrita por Rousey publicada a principios de 2015. Mary Parent (Godzilla, Pacific Rim) coproducirá la película junto a la deportista. El guión estará en manos de  Mark Bomback (War of the Planet of the Apes, Insurgent).
El estudio de cine no compartió muchos detalles sobre el proyecto. Rousey, quien aprecia el apoyo que la comunidad hispana le ha brindado a lo largo de su carrera, señaló que cuando era niña nadie sabía que tenía ascendencia latina: "La gente no creía que era mitad-venezolana. No parezco. Es una pena que la gente te trate por cómo te ves," dijo Rousey durante una rueda de prensa en el 2013. "Siempre he tenido el apoyo de mi mama y de mis primos en Venezuela. Es muy bonito tener un lugar donde puedo reconectarme con mis raíces", señaló.
Esta no sería la primera vez que Rousey pisa Hollywood. La luchadora interpretó papeles secundarios en Expendables 3, Furious 7 y Entourage. Por si fuera poco, protagonizará junto a Mark Wahlberg la película Mile 22 y también The Athena Project.