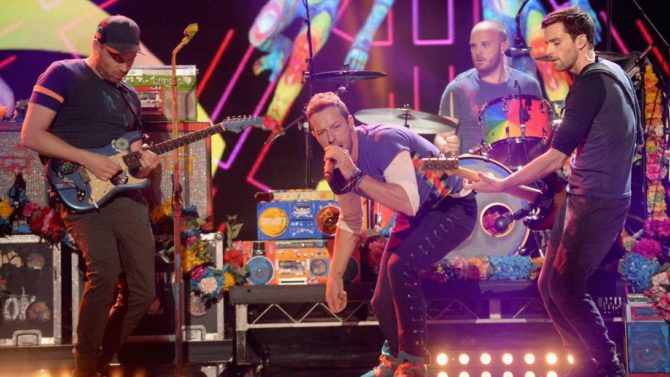 Coldplay publicó adelantos de cada una de las canciones que conforman su más reciente producción discográfica titulada A Head Full Of Dreams este martes 24 de noviembre a través de Twitter.
En este séptimo LP el grupo británico trabajó con artistas de alta categoría como Rik Simpson, Beyoncé, Noel Gallagher, Tove Lo y Merry Clayton. Por si fuera poco, Chris Martin, vocalista de la agrupación, reveló que el disco también contará con la participación especial del presidente Barack Obama quien cantará "Amazing Grace", grabación que al parecer sucedió en una iglesia de Charleston. Según el cantante esta decisión se debe a la importancia histórica del actual presidente norteamericano.
A continuación te dejamos con los adelantos de todas las canciones de este esperado álbum:
1. "A Head Full Of Dreams"
2. "Birds"
3. "Hymn For The Weekend" con Beyoncé.
4. "Everglow"
5. "Adeventure of a Lifetime"
6. "Fun"
7. "Kaleidoscope"
8. "Army Of One"
9. "Amazing Day"
10. "Colour Spectrum"
11. "Up & Up"
El disco sale a la venta el 4 de diciembre.