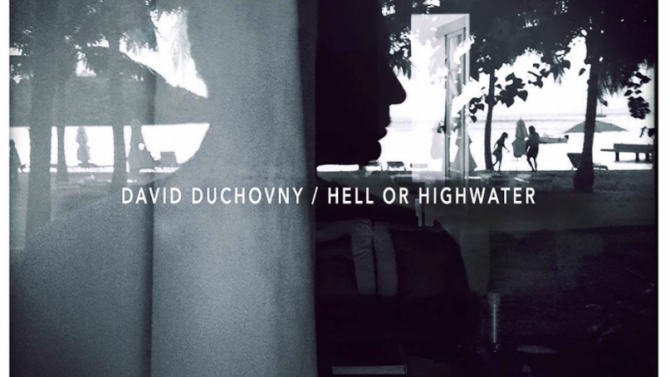 David Duchovny está a punto de debutar en el mejor papel de su vida: el de roquero. Pero no en pantalla, sino ¡en la vida real! Resulta que el actor que interpreta al agente Mulder en The X-Files, ha decidido lanzar un álbum titulado Hell or Highwater.
"Grabar este disco ha sido un sueño hecho realidad, aunque nunca tuve la necesidad de hacerlo antes", expresó Duchovny en un comunicado. "Lo que sé es que grabar estas canciones ha sido la expresión más verdadera que he sido capaz de conseguir y estoy emocionado por compartirlas con todos".
El actor aprendió a tocar la guitarra hace unos años, tocando "Yoshimi Battles The Pink Robots", de The Flaming Lips, y allí es cuando su interés por mezclar la música y la poesía lo llevó a escribir canciones.
Ahora con este disco, compuesto de 12 temas y escritas por él mismo, nos presentó su primer sencillo "Hell or Highwater" esta semana en el Today Show.
Diciendo que estaba, "fuertemente medicado" y que "todo está bien" después de que Matt Lauer y Natalie Morales le preguntaron si estaba nervioso, el actor debutó su primer sencillo y además reveló que el rodaje de la mini serie de The X-Files empezaría el 8 de junio.
Hell or Highwater ya está a la venta y The X-Files regresará a la pantalla chica con seis episodios empezando el 24 de enero de 2016.