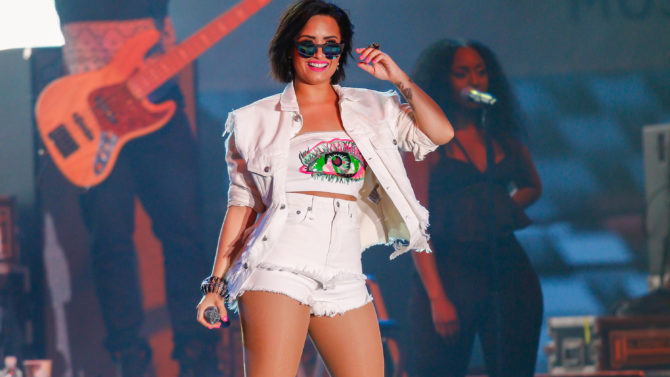 Demi Lovato develó una probadita de lo que será su nuevo video video titulado "Cool For The Summer" a través de su cuenta oficial de Instagram. En el teaser la cantante aparece más sexy que nunca.
Lovato estrenó el sencillo el pasado 1 de julio y rápidamente se posicionó como una de las canciones más sonadas en radio. Por si fuera poco, el tema también encabezó las listas de iTunes en más de 60 países incluyendo Argentina, Colombia, Costa Rica y México.
Eiza González, Nick Jonas y Joe Jonas felicitaron a la intérprete por este éxito a través de Twitter y se declararon fans de "Cool For the Summer".
Lovato se encuentra en uno de los mejores momentos de su carrera, no solo ha alcanzado altos niveles de popularidad con este nuevo proyecto, sino que también participará en la segunda temporada de From Dusk Till Dawn -serie basada en la famosa cinta de 1996– donde aparecerá junto a su novio, el actor Wilmer Valderrama.
¡Recuerda que el video oficial de "Cool For the Summer" se estrena este 23 de julio!