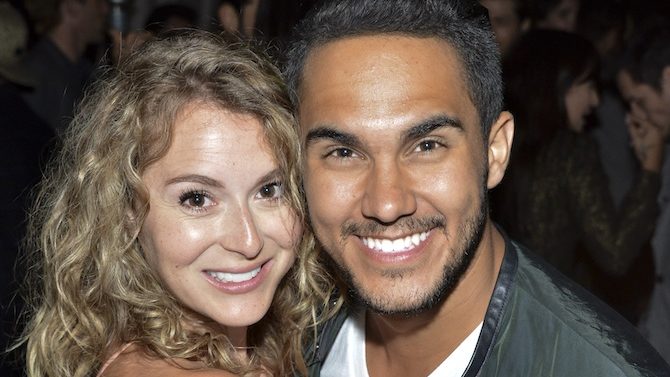 Alexa y Carlos PenaVega acaban de confirmar su participación en Dancing with the Stars.
El matrimonio anunció su integración a este show de baile a través de una foto en Instagram tomada desde un famoso parque de atracciones ubicado en Anaheim, California, mientras celebraban el cumpleaños de Alexa: "Estamos súper emocionados de participar en esta temporada de Dancing with the Stars. Pasaremos 24 horas en Disneyland para celebrar", mencionó Carlos en la publicación.
Los nombres reales de estas dos celebridades son Carlos Pena Jr. y Alexa Vega. La pareja contrajo nupcias en 2014 y desde entonces ambos utilizan sus apellidos combinados. El resultado de esta homogeneización es el famoso PenaVega.
¿No sabes muy bien quiénes son estos dos? Bueno, Alexa se dio a conocer en Spy Kids cuando era una niña, y actualmente aparece en la serie Nashville. Carlos formó parte de la banda de pop Big Time Rush. La agrupación surgió de una serie de televisión de Nickelodeon que llevaba el mismo nombre.
Los PenaVega competirán junto a otras celebridades como Nick Carter, Hayes Grier, Victor Espinoza, y Bindi Irwin.
La nueva temporada de Dancing with the Stars se televisará desde este lunes 14 de septiembre a través de las pantallas de ABC.