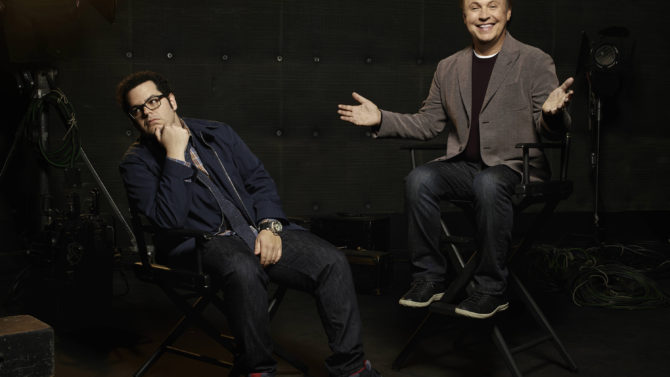 The Comedians, show protagonizado por Billy Crystal y Josh Gad, ha sido cancelado después de tan solo una temporada al aire. La noticia fue revelada por Ben Wexler –productor ejecutivo de la comedia de FX- a través de su cuenta de Twitter.
Esta serie marcó el regreso de Crystal a la TV después de 30 años de ausencia. La última vez que se le vio interpretando a un personaje recurrente en un seriado fue en Soap desde 1977 hasta 1981. The Comedians era un show parecido a Curb Your Enthusiasm donde Larry David se interpretaba a sí mismo. Acá, este dúo cómico trató de hacer lo mismo que el veterano co-creador de Seinfeld y el proyecto giraba en torno a estos dos famosos y sus intentos por crear un nuevo sketch en un show de comedia. 
El programa recibió críticas positivas y negativas pero al parecer lo que llevó a esta decisión fueron sus bajos ratings. Al escuchar la noticia, Crystal y Gad compartieron unas palabras sobre la abrupta cancelación en sus redes sociales agradeciendo a sus fans por el apoyo. El actor de 67 años concluyó su tweet con el hashtag #IDontGetIt  que en español se traduce a #NoEntiendo.
Antes del estreno el actor de When Harry Met Sally le comentó a Variety que estaba muy emocionado por esta creación agregando que The Comedians era un show ideal para este punto de su carrera.