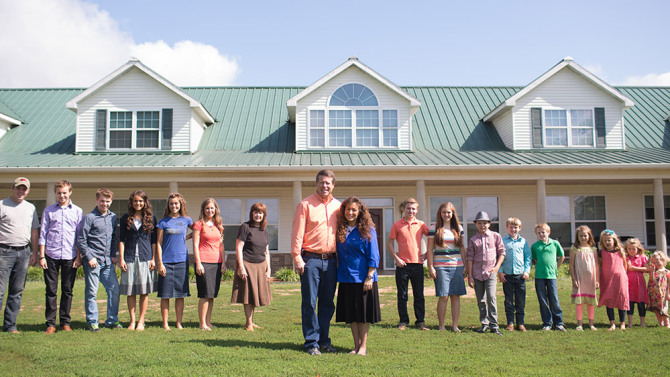 19 Kids and Counting ha sido cancelado después de 11 temporadas al aire. La decisión llega tras el escandalo que involucró a uno de los hijos de la familia Duggar, Josh, de 27 años, quien abusaba sexualmente de menores de edad cuando era un adolescente.
El reality show se estrenó en 2008. Rápidamente se convirtió en un rotundo éxito para la cadena TLC reuniendo a más de 3.2 millones de espectadores cada semana. El programa se enfocaba en la relación de Jim Bob, Michelle Duggar y sus numerosos retoños. En mayo de 2015 los últimos episodios no fueron aireados debido a las acusaciones que rodeaban al hijo mayor de la familia. Al enterarse de los hechos, la televisora inmediatamente emitió un comunicado donde hicieron pública su decepción.
Josh nunca fue arrestado o acusado formalmente pero sí pidió disculpas a través de su Facebook: "Herí a mi familia y a mis amigos más cercanos. Les confesé esto a mis padres y ellos no tardaron en buscar una solución", señaló el incriminado.
Luego de estas declaraciones, sus padres le concedieron una entrevista a Fox News, donde confesaron que sabían todo acerca de los lamentables incidentes. Tras esta noticia, TLC decidió cancelar 19 Kids and Counting para colaborar en un nuevo show junto a Darkness to Light y RAINN, organizaciones en pro de la prevención del abuso sexual en menores de edad.
Este es el segundo show que TLC cancela después de este tipo de escándalo, el primero fue Here Comes Honey Boo Boo.