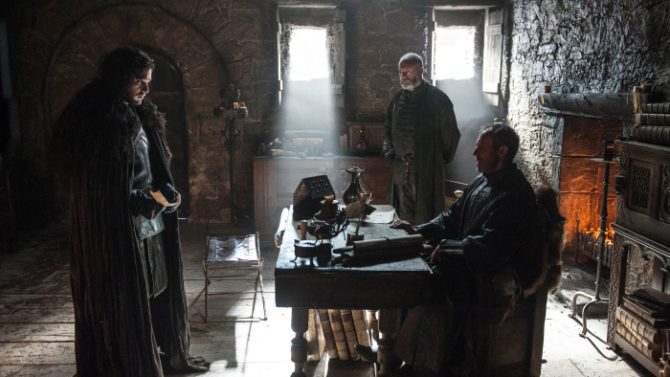 Para los que no pueden esperar, Entertainment Weekly anunció otro update sobre la sexta temporada de Game of Thrones. Essie Davis aparecerá en la próxima temporada de este famoso show.
La actriz australiana es mejor conocida por su papel protagónico en el fim de terror The Babadook de 2014, además de haber participado en las dos secuelas de The Matrix y en la versión australiana de la miniserie The Slap.
Según se reportó, Davis será una integrante de un grupo de teatro que viaja a la ciudad de Braavos para interpretar una obra llamada The Bloody Hand, que muestra la intriga y el drama de los hechos que han sucedido en King's Landing desde el comienzo de esta serie. La parte de Davis en esta obra es la de interpretar nada más y nada menos que a Cersei Lannister (Lena Headey).
Esta actriz se une así a la lista de los nuevos personajes que aparecerán en la sexta temporada de la serie éxito de HBO. Max von Sydow (El exorcista) hará aparición como el misterioso cuervo de tres ojos; Freddie Stroma recientemente confirmó que hará la parte de Dickon Tarly, el hermano menor de Samwell Tarly. Ian McShane y Richard E. Grant también estarán presentes en esta próxima temporada.
La sexta entrega de Game of Thrones está siendo rodada actualmente en España e Irlanda del Norte, y volverá a las pantallas en abril de 2016.