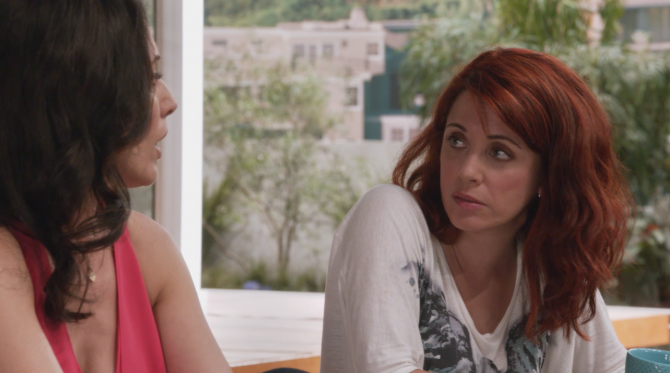 Este 20 de enero se estrenará un nuevo episodio del show "Girlfriends' Guide To Divorce" en la cadena Bravo.
La exitosa serie que se estrenó en diciembre es protagonizada por Lisa Edelstein quien interpreta a Abby. Ella es una autora que escribe sobre ayudar a la gente pero su vida y carrera cambia después de que anuncia que se va a separar de su esposo.
Ahora en el próximo episodio "Rule #17: Ask The Answer Lady" veremos a Alanna Ubach quien hace el papel de Jo, la cómica, atrevida, mejor amiga de Abby quien viaja desde Nueva York a Los Angeles para ayudarla con su divorcio.
"Rule #17" nos mostrará a Abby preparándose para su cita con una nueva agencia cuando Jo llega a visitarla y tiene planes de quedarse más tiempo lo que Abby esperaba.
Y aquí les tenemos un clip exclusivo del próximo capítulo donde vemos a las dos mujeres interactuar cómicamente.
No se pierdan a Alanna en "Girlfriends' Guide To Divorce" este martes 20 de enero por Bravo a las 10 pm.